Management Team
The success of our group can be directly attributed to the high quality of leadership and the strength of our team. Our goal is to ensure the continued success of our financial representatives by providing the proper guidance and support to help them experience both personal and professional growth.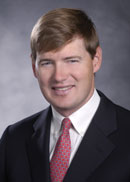 Richard Worrell
Managing Partner
richard.worrell@nm.com
Fax 704-442-4430
My Networks:
Richard grew up in Charlotte, and attended the University of North Carolina-Chapel Hill where he received a bachelor's degree in business administration.  Prior to joining Northwestern Mutual in 1997 Richard served in the United States Marine Corps as an Intelligence Analyst. Richard is the youngest recipient in Northwestern Mutual history of the Master Agent Achievement Award, a lifetime member of the Million Dollar Roundtable and qualified for the Northwestern Forum for 12 consecutive years, more than any other Managing Partner.  He has been a guest speaker at 15 Annual and Southern Regional meetings and at over 20 of the network offices around the country.  Richard served as Managing Director from 2002 until 2012 at which time he was appointed as the Managing Partner of the Charlotte Network Office. He is actively involved as a community volunteer in Charlotte with Easter Seals/UCP and in 2010 he received the Northwestern Mutual Community Impact Award. In 2011 he was selected as the Northwestern Mutual Exceptional Volunteer for Community Involvement. He and his wife Alanna were the Easter Seals Outstanding Volunteer Family of the Year in 2009 and 2013. Richard is passionate about helping veterans transition to the civilian world, and currently serves on the board of the Veterans Bridge Home. He is a recipient of the Charlotte Business Journal's 40 Under 40 Award and a member of the Charlotte Estate Planning Council.  Richard resides in Charlotte with his wife, Dr. Alanna Worrell and their sons, Richard III and Harris.
Northwestern Mutual in Charlotte
704-365-2014
6235 Morrison Blvd
Charlotte, NC 28211-3508
Get A Map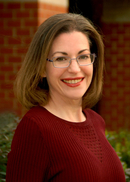 Ashley D Layne
Chief Operating Officer
ashley.layne@nm.com
Fax 704-731-0900
Ashley Layne has worked with Northwestern Mutual for more than 15 years, and the last 10 have been exclusively with the Worrell Network Office. In her role, Ashley is be responsible for career advisors, the Client Relations Center and The Planning Team. As the Director of Supervision, she acts as a liaison between the home office and field on regulatory topics.
Ashley leads one of the most tenured supervisory teams in all Northwestern Mutual.  The financial services industry is one of the most regulated, and we benefit by partnering with Ashley and her team to strengthen our competitive advantage.
Chad Dowdy, CFP®, ChFC®, CLU®, CLTC®
Managing Director
chad.dowdy@nm.com
Office 803-254-0133
Chad Dowdy started with Northwestern Mutual as college intern in November of 2002. In 2003, he was featured in Time Magazine as the company's top intern in the South. He became a College Unit Director in 2005, and later went on to become the youngest Managing Director in 2007 in the network office. He runs a successful Wealth Management practice, holds his CFP, CLU, CHFC, and CLTC and has been a qualifying member of MDRT every year since 2010.
Chad resides in Columbia, SC with his wife, Lauren and two children, Charlie and Kate. He is a proud alumni and supporter of the University of South Carolina and serves as a board member for the Boys & Girls Club of the Midlands.
Northwestern Mutual in Columbia
803-254-0133
1901 Bull St
Columbia, SC 29201-2507
Get A Map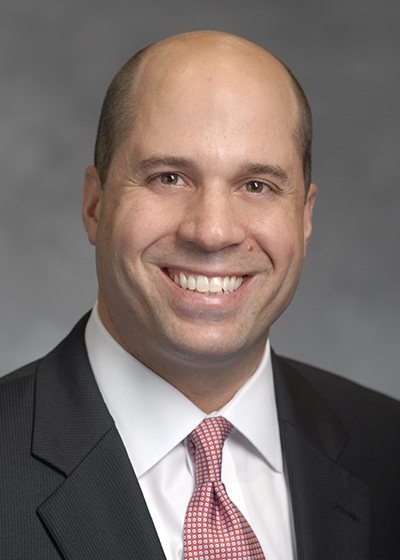 Managing Director
Office 864-232-2881 ext. 2215
My Networks:
John is originally from Detroit, Michigan and is a University of Kansas graduate. He began his career with Northwestern Mutual in Greenville, South Carolina as a career changer in 2004 and has served as a CUD, RFD and was appointed Managing Director in 2010.  In 2015, his office of 32 advisors/representatives, 20 interns, and 45 associate produced $5.0 million of premium.
John's personal achievements include achieving MDRT his first year in the business and every year since, being a Repeat Lives Summit Qualifier, writing 100+ lives during his first 10 years in the business, and personally recruiting and helping more than 60 new representatives start their careers.
John is very active in his community. He currently serves on the Greenville Estate Planning Council (Treasurer), the United Way Tocqueville (Chair), and is a Heart Ball Executive Committee Member for the American Heart Association. In 2014, John was awarded the Community Service Award by the Northwestern Mutual Foundation for his work with the Center for Developmental Services.
John and his wife Kelli have been married for 21 years. Together they have two beautiful children: Sofia and William.
Northwestern Mutual in Greenville
864-232-2881
501 E McBee Ave Ste 101
Greenville, SC 29601-2924
Get A Map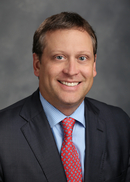 Managing Director
Office 336-245-5572
My Networks:
Jay Ward joined Northwestern Mutual in 1996 after graduating from Wake Forest University.  Jay has held the leadership roles of College Unit Director, Recruiting Field Director, and became the Managing Director of the Winston-Salem office in 2012.  Jay is a 2015 lifetime member of MDRT and has achieved membership every year since 2006.  Jay is married to Kimberly and has two children, Gracie and Jack.
Northwestern Mutual in Winston Salem
336-725-0159
290 Charlois Blvd
Winston Salem, NC 27103-1508
Get A Map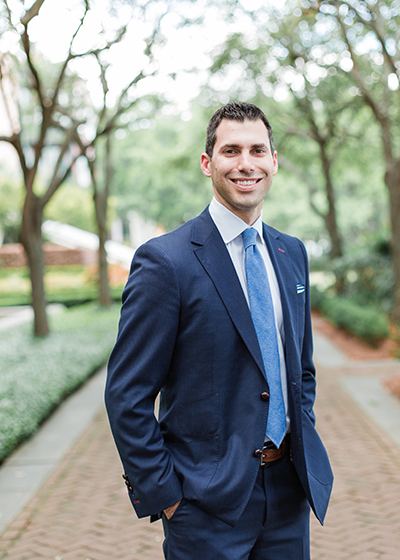 Managing Director
Office 843-459-3096
Chrys Kanos began his career with Northwestern Mutual in 2006, while in school at the University of South Carolina. He resides in Charleston, SC with his wife, McKensie. In 2014, Chrys was appointed as a Managing Director. He has been a qualifying member of MDRT since 2012 and in 2016 became one of the Charlotte Business Journal's 40 under 40 honorees.
Northwestern Mutual in Charleston
843-579-0018
525 E. Bay St.
Suite 201
Charleston, SC 29403-6798
Get A Map
Managing Director
Office 704-251-7349 ext. 200
Mobile 502-794-2503
Keith is originally from Alabama, where he earned his MBA from Auburn University. He joined Northwestern Mutual in 2018 as a Managing Director.  Keith started his career in the insurance and financial services industry 18 years ago after serving in the United States Army. While in the army Keith served as a Linguistic Interrogator with the 313th Military Intelligence Battalion, 82nd Airborne Division.  He later spent time in 20th Special Forces Group in an Intelligence Support role.  Since entering the financial services industry Keith has held multiple leadership positions including National Recruiting Director, Eastern Division Sales Director, and most recently Regional Managing Director.
Keith's personal achievements include multiple GAMA International Recruiting and Management Awards.  Most recently 2016 Diamond International Management Award and Silver Recruiting Award, 2017 Gold International Management Award, and Sliver Recruiting Award. He has been a regular qualifier for company incentives and recognition to include Toppers Club, Champions Club, and MART (Management Achievement Recognition Trip).
Keith is the proud father of triplet girls and a son.  He is active in his church and his community.  Of note is his involvement with The Bridge Foundation,  created to promote friendship and exchange of ideas among some of Charlotte's young professionals.  The annual result of their efforts is the awarding of The Bridge Scholarship to one of Charlotte's most innovative and deserving high school seniors.  He is also active with the Veterans Bridge Home.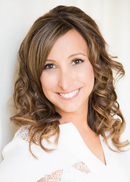 Lynn Marie Bowser
Managing Director
lynn.bowser@nm.com
Office 704-494-8077
Lynn attended Syracuse University's Whitman School of Management in Syracuse, NY. Lynn has been an Advisor with NM since 2014, she and her husband Ryan have been personal clients of Northwestern Mutual since 2005. At Northwestern Mutual, Lynn has been a speaker at the Annual Meeting as well as the Women's Affinity Summit. She is on a national Field Committee, a part of Women's Leadership Study Group and a member of Diversity and Inclusion Committee. Lynn qualified for The Million Dollar Round Table in the 2nd year of her career. She was on the board of directors for The Women's Fund of CNY. She is active in Alex's Lemonade Stand, Catholic Charities as well as volunteering at her children's schools. Lynn lives near Freedom Park in Charlotte, NC with her husband Ryan, her 3 children, Caitlyn, Michael and Emily along with their dogs. Lynn enjoys running, kickboxing, being outdoors, traveling and reading.
Northwestern Mutual in North Charlotte
704-494-8060
9115 Harris Corners Pkwy
Suite 400
Charlotte, NC 28269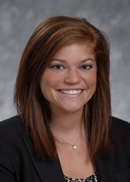 Randi Allise Michaelson
Development Officer
randi.michaelson@nm.com
Office 704-365-2014
Randi Michaelson started her career with Northwestern Mutual in 2006 as a Director of Recruitment and Selection in Chicago, IL. Randi worked with the Worrell Network Office overseeing the New Representative Development System after she moved to Charlotte, NC in 2011, coaching new representatives and the leadership team to establish consistent performance and communication across the organization. In 2012, Randi started her own consulting company to expand her impact on the Northwestern Mutual system, working with over 32 network and district offices across the country to teach them the fundamentals, drive alignment and incorporate best practices of recruiting into their businesses.
Randi is originally from Maryland and received her bachelor's degree from Michigan State University. Randi met her husband Matt in Charlotte, NC. The two were married in August of 2017.
Northwestern Mutual in Charlotte
704-365-2014
6235 Morrison Blvd
Charlotte, NC 28211-3508
Get A Map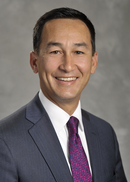 District Director
Mobile 704-804-3625