Careers
Career with Northwestern Mutual in Charlotte
Our mission at the Charlotte network office is to attract and develop high quality, motivated individuals who are committed to building an integrated Northwestern Mutual financial practice and who are dedicated to serving their clients and communities. Our vision is to become the preeminent financial office across the markets we serve by delivering comprehensive strategies, solutions, and services accessible exclusively through Northwestern Mutual.
As a financial representative, you will provide expert guidance and innovative solutions to help meet clients' financial goals and objectives at every life stage. You offer exclusive access to insurance products from the Northwestern Mutual Life Insurance Company, as well as an array of quality financial products and services available through the Network subsidiaries and affiliates. We understand that it is challenging to be an expert in all financial matters and that's why we provide you and your clients with access to a nationwide network of representatives, advisors, and specialists who will work with you to provide a full range of services.
Our financial representatives receive a full week of extensive industry and sales training in our Charlotte office. In addition, you are assigned a mentor and encouraged to participate in joint work programs for additional hands-on experience and training. You will have access to on-line education resources for polishing skills and keeping up to date on industry information, professional coaches, as well as opportunities for ongoing career education and advanced designations to increase your knowledge and reputation.
If you are looking for a career change and are ready to be your own boss, be compensated for your hard work, determination, commitment, energy, and drive, and make a positive impact on people's lives everyday then turn your dreams into reality and contact Richard Worrell at (704) 365-2014 to learn more about this amazing career opportunity.
Diversity is extremely important to our office. Please check out all of our information in Spanish, if English is not your first language.
---
Careers for Military Veterans
Your service to our country requires dedication and commitment – qualities we value at Northwestern Mutual. We know these values will help you succeed in a career as a financial representative. You can have a lasting impact on people's lives by helping them achieve financial security.
With local offices throughout the United States, you have the ability to begin your career close to your hometown, near your military base or in a specific area of the country in which you choose to relocate after your military service is complete.
A career as a financial representative will allow you to:
Achieve your post-military personal, professional and financial goals for you and your family.
Realize your potential, which is virtually as unlimited as your energy, commitment and drive.
Have the freedom to manage your own schedule and build your own practice.
See how your hard work and determination are not only recognized, but rewarded.
Joining the Northwestern Mutual team allows you:
The chance to work for a company that has been helping clients achieve financial security for nearly 160 years – one with strength, values and a commitment to diversity and inclusion.
To feel good being part of a company that prides itself on giving back to the community.
Learn how Managing Partner Richard Worrell's leadership experience in the military positioned him for success as a financial representative and managing partner at Northwestern Mutual.
---
LEAD Program
Through the LEAD (Leadership through Education, Achievement & Development) Program you have access to an exclusive training curriculum that will help you develop the skills needed to take your career to the next level.
According to Managing Partner, Richard Worrell, "The vision for our program was to create a culture of leading by example, thus taking real and psychic ownership of our network office organization. We have done this by forging strong relationships with like-minded peers who share similar ambitions and challenge themselves and others to excel as frontline leaders."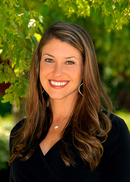 Whitney R Davis
Recruiting Coordinator
whitney.davis@nm.com
Office 704-365-2014
6235 Morrison Blvd, Charlotte, NC 28211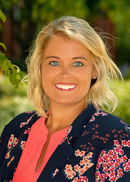 Abby Grainger
Director of Selection
abby.grainger@nm.com
Office 336-725-0159
My Networks:
290 Charlois Blvd, Winston Salem, NC 27103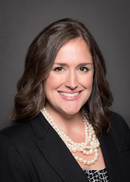 Claire W Bray
Executive Director of Recruitment
claire.bray@nm.com
Mobile 864-414-2253
501 E McBee Ave Greenville, SC 29601-2942
Erin Michalewicz
Director of Recruitment and Development
erin.michalewicz@nm.com
Mobile 843-806-9359
235 Magrath Darby Blvd, Suite 120, Mount Pleasant, SC 29464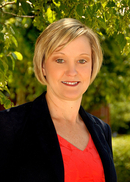 Mobile 727-744-0352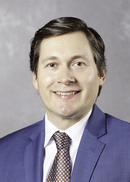 Justin Matthew Williams
Recruiter
justin.williams@nm.com
Office 803-254-0133
Mobile 803-381-8382
1901 Bull St, Columbia, SC 29201
Kaitlyn E Gates
Director of Campus Selection
kaitlyn.e.gates@nm.com
Office 704-365-2014
6235 Morrison Blvd, Charlotte, NC 28211