Career Paths
LEAD Program Challenges and Rewards Financial Representatives
Through the LEAD (Leadership through Education, Achievement & Development) Program you have access to an exclusive training curriculum that will help you develop the skills needed to take your career to the next level.
The Charlotte network office LEAD program includes four levels – Pre-LEAD, LEAD I, LEAD II and the Executive LEAD program. Our program is designed to be all inclusive for all representatives – anyone may apply to join the program when they meet qualifications similar to those of the Fastrack Academy.
The LEAD program also helps fill the pipeline with future front-line leaders needed to continue Northwestern Mutual's legacy in the Carolinas. The program has produced two managing directors, eight college unit directors and six field directors, none of whom had a management title prior to starting the program. LEAD members also have a high level of professionalism – their average age is about 27, but we already have 11 members with their CLU®, five members with their ChFC® and four members with their CFP® designations.
Click here to learn more about the program.
Career Paths
Career development depends upon a number of factors including personal drive, commitment, capabilities, skills, and experience. Northwestern Mutual supports our financial representatives' progress by offering areas of specialization and opportunities for leadership training. Our financial representatives are responsible for the path their careers take, and we are responsible for providing them with ample opportunities for growth.
Specialization - The opportunity to specialize in market niches such as disability income, long-term care, annuities and investments. Representatives may also choose to become financial advisors of Northwestern Mutual Investment Services, LLC or wealth management advisors of Northwestern Mutual Wealth Management Company®.
Leadership - The opportunity for career advancement through the recruitment, development and retention of fellow representatives by opening new offices, strengthening existing ones, and supplying the overall structure and support to maintain and grow the Network. A representative can maintain his/her own practice while helping other representatives build new ones. Leadership opportunities include, but are not limited to:
Leadership through Education, Achievement & Development Program (L.E.A.D.): Provides access to an exclusive training curriculum that will help representatives develop the skills needed to take on a leadership role within their network office.
College Unit Director (CUD): Leads a group of energized college interns. Read more about our top-rated internship program.
Field Director (FD): Assists in the recruitment and selection process in order to build a cohesive unit of productive full-time financial representatives.
Managing Director (MD): Takes on the unique challenge of balancing personal production and managing a district network office.
Managing Partner (MP): Creates a vision and is responsible for the overall success of a network office.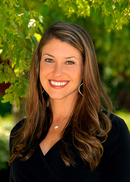 Whitney R Davis
Recruiting Coordinator
whitney.davis@nm.com
Office 704-365-2014
6235 Morrison Blvd, Charlotte, NC 28211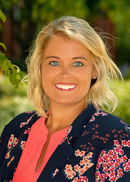 Abby Grainger
Director of Selection
abby.grainger@nm.com
Office 336-725-0159
My Networks:
290 Charlois Blvd, Winston Salem, NC 27103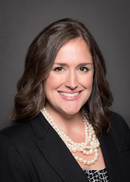 Claire W Bray
Executive Director of Recruitment
claire.bray@nm.com
Mobile 864-414-2253
501 E McBee Ave Greenville, SC 29601-2942
Erin Michalewicz
Director of Recruitment and Development
erin.michalewicz@nm.com
Mobile 843-806-9359
235 Magrath Darby Blvd, Suite 120, Mount Pleasant, SC 29464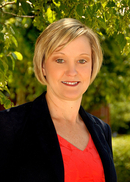 Mobile 727-744-0352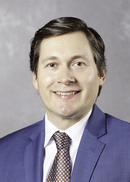 Justin Matthew Williams
Recruiter
justin.williams@nm.com
Office 803-254-0133
Mobile 803-381-8382
1901 Bull St, Columbia, SC 29201
Kaitlyn E Gates
Director of Campus Selection
kaitlyn.e.gates@nm.com
Office 704-365-2014
6235 Morrison Blvd, Charlotte, NC 28211